Breakfast Sessions
Friday 26 July 2013
Breakfast Session 1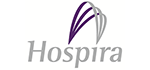 Title: Closed System Infusion: safeguarding your health
Time: 0730 - 0830
Presenter: David Ford
While most nurses do recognize the growing evidence for the benefits of closed systems for protection against contamination from cytotoxic drugs, in a cash strapped hospital funding environment, it may be difficult to convince hospital management of the necessity of closed systems. The presenter, Mr. David Ford was Director of Pharmacy and Chairman of the Drugs and Therapeutics Committee for Melbourne Health for 10 years, during which time he oversaw the implementation of closed systems throughout the hospital. His primary drivers for implementing a closed system were protecting staff from contamination and patients from infection risk. The presentation is his experience of creating a successful business case.

Breakfast Session 2

Title: Supportalk
Cancer Council NSW Peer Support programs – connecting with others

Time: 0730 - 0830
Description: Cancer can be an overwhelming experience for everyone involved. And sometimes you just want to talk with someone who understands what you're going through. However, peer support is sometimes misunderstood and not always valued as a powerful tool in addressing unmet supportive care needs.
That's why Cancer Council created Supportalk - A community of people affected by cancer, which your patients can connect with online, by phone or in person. It means there's always someone to share experiences with, for as long as they need to talk.
Come along to this session to find out more about Supportalk.
Saturday 27 July 2013
Breakfast Session 3

Title: The role and management of EGRF TKIs: The Good, The Bad and the Ugly
Time: 0730 - 0830
Presenter: Mary Duffy
Session Chair: Beth Ivimey
Description: EGFR TKIs are now used routinely in NSCLC patients whose tumour has a mutation in the epidermal growth factor receptor. Whilst these oral agents have altered the prognosis for these lung cancer patients profoundly, we all understand that they can also cause a multiplicity of side effects. Mary Duffy will discuss these problems, and give us some strategies and tips to help your patients manage them. You may have some thoughts which you can share as well...
Breakfast Session 4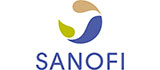 Title: Optimising patient outcomes in advanced prostate cancer: a proactive management approach
Time: 0730 - 0830
Description: Nurses play a pivotal role in educating advanced prostate cancer patients about the physical and psycho-oncological issues related to their cancer and its treatment. In particular, early education of patients and their carers regarding identification and management of treatment-related side effects may improve their preparedness to contend with these should they occur. Informed patients and carers are better positioned to deal with short- and longer-term side effects. Furthermore, these patients may be more likely to make effective treatment decisions at any subsequent treatment phases and be less inhibited by any negative psycho-oncological impact of their previous treatment regimens.
Join a faculty of leading Australian cancer nurses at this interactive symposium to consider effective education and side effect management strategies for advanced prostate cancer patients. Share your experience about how the psychological impact of prostate cancer treatment side effects may be minimised by proactive identification and management. This symposium presents an exciting opportunity to discuss how cancer nurses can work alongside all healthcare professionals to strive for a connected, multi-disciplinary approach to cancer care and better outcomes for patients.